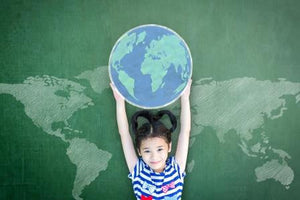 3 Graduate Credits from Calumet College of St. Joseph
3 Chicago Public Schools Lane Placement Credits and 45 ISBE PD Hours
45 ISBE PD Hours
45 Indiana PGPs
45 Texas CPE Hours

Are you looking for new ways to improve and increase your use of instructional technology in social studies? In this online course, educators will be provided with a host of technology resources to explore, learn and try.  Tools span all areas of social studies including U.S. History and Government, Civics, Current Events, World History, U.S. and World Geography, and Economics. Participants will learn about a variety of libraries of primary and secondary sources and related lesson plans and activities.  Learn about the benefits of using Google Maps, Earth, and Expeditions to gain strategies for using them to enrich learning.  The use of various student response systems in the social studies curriculum will be presented.  If you have the technology and need some fresh ideas for how to use it in your social studies curriculum, this is the course for you! This course is suitable for 3rd - 12th grade teachers.