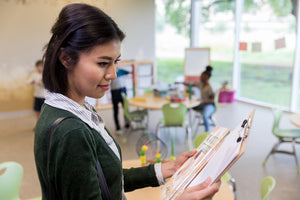 15 Illinois ISBE PD Hours
15 Indiana PGPs15 Texas CPE Hours
This course is designed as a crash course and brush up for teachers and administrators on creating a written curriculum. Participants will learn essential components of aligning curriculum to standards as well as aligning assessments and instructional strategies to the written curriculum. This is a workshop style course - in week 1 we'll learn about the process of creating/revising curriculum and in week 2 you'll take the process and apply it to a unit of your choosing. In the end you should come away with a standards based curriculum with an aligned assessment as well as learning activities. Participants will gain the skills and knowledge necessary to facilitate curriculum development teams in your districts.