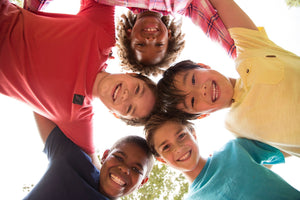 3 Graduate Credits  from Calumet College of St. Joseph
3 Chicago Public Schools Lane Credits
45 ISBE PD Hours
45 Indiana PGPs
45 Texas CPE Hours
Teachers spend their days focused on helping their students develop skills in reading, writing, math, science and social studies.  Schools collect and analyze data to drive instruction, revamp curriculum, address individual learning needs, and challenge high achievers.  While these are essential to our students' education, we often overlook the development of social and emotional skills that are most important in developing accomplished students and members of society.  These skills include empathy, emotional regulation, resilience, motivation, responsibility, self-esteem, and collaboration to name a few.  This course provides classroom strategies, lesson and activities, along with a list of related children's literature that reinforces each skill.  This course is essential for schools and teachers seeking to improve their SEL curriculum, and is suitable for teachers of all grades and subjects.